Meet the Savannah CBLV Team of Dedicated Professionals
Executive Director
Ms. Lois Modell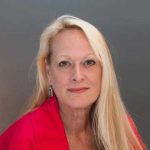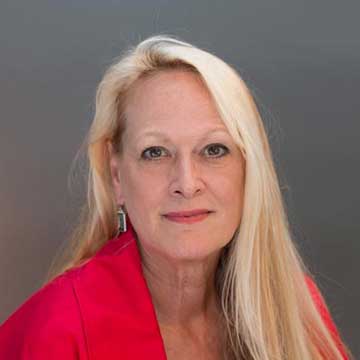 Lois is a 30 year veteran of non-profit management, spending 12 years as Director of Development for the Southeast Division of the American Cancer Society and another 11 years as National Director of Development for the Arthritis Foundation in Atlanta. After commuting for 15 years she was more than ready to come home to Savannah in 2012 where she took the position as Executive Director for the Center. Lois majored in management and has a vast history of retail management, social services and volunteer programming. "The greatest thing about my job is being able to help people gain the confidence to improve their lives. Our motto , We may have lost our sight but NEVER our Vision, says it all about what we do here at the Center".
Director Of Services
Ms. Elaine Houtman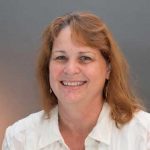 Elaine Houtman is the Director of Services at Savannah Center for Blind and Low Vision. Her primary responsibilities is to oversee the daily services provided to clients, as well as provide adapted computer technology services to those who are interested. Elaine has worked for the Center since January 2011. Prior to working at the Center, Elaine lived and worked in Kansas City, Missouri for 15 years helping create legislation and services for adaptive technology to support residents who have disabilities. Since moving to Savannah, her family has grown to include a son in law and three wonderful grandchildren!
Director Of Development
Ms. Leslie Eatherly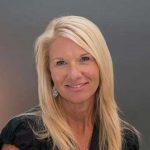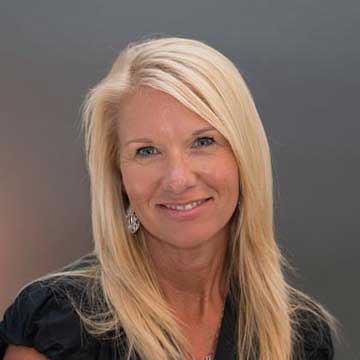 Leslie Eatherly is a native of Tennessee and has more than 20 years of experience in the Public Relations/Communications field with companies such as State Farm Insurance, Haverty's Furniture, etc. In her experiences, she has worked with local state and community leaders, law enforcement, and safety organizations to build relationships and support for local non-profits, and organizations like the Governor's Highway Safety Office. Her greatest passion is people and making a difference in the local community.
Coastal Low Vision Optometrist
Dr. Emerson Brown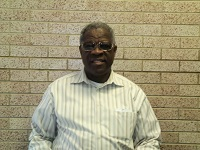 Orientation & Mobility Specialist
Mr. Farrell Matthews
Visual Rehabilitation Therapist
Mr. Fabian Hinostroza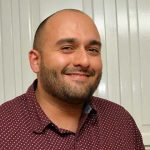 Raised in Miami, FL for 22 years, Fabian bring multicultural experience to The Center. Fabian is bilingual and provides services to the hispanic community of Savannah. After so many years in Miami, Fabian went off to Michigan to earn a Masters Degree from Western Michigan University in the field of Vision Rehabilitation. He brings his knowledge and love for gadgets into his teaching, providing clients with the optimal skills needed to live independently.
Social Worker, Low Vision Coordinator
Mrs. Anika Futch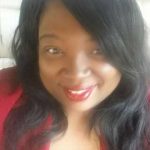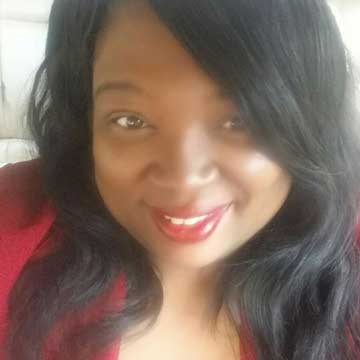 Anika Futch is a Savannah Native. She received her Bachelor's degree in Psychology from Georgia Southern University and obtained her Master's Degree in Social Work from Savannah State University. Anika currently works for Savannah Center for Blind and Low Vision where she serves at the Social Services Coordinator and the Low Vision Coordinator. She has experience working in social services, non profits, and volunteering. A rising scholar and student of life, Anika is committed to serving disadvantaged youth and adults, including homeless, disabled, and special-needs populations.
Dean Stonecipher
Originally from California where I was an adaptive ski instructor for people with visual impairments with Discovery Blind Sports in South Lake Tahoe. I spent 3 summers at Camp Bloomfield with Junior Blind of America, bringing the camping experience to hundreds of individuals with visual impairments. I Studied Visual Disabilities at Florida State University and Deaf-Blind studies through Northern Illinois University at the Helen-Keller National Center. I taught orientation and mobility and vision rehabilitation in Florida the Washington D.C. area. I participated in helping to organize the Metro Washington Association of
Blind Athletes (MWABA). I am also a member of the Association for Education and Rehabilitation of the Blind and Visually Impaired (AERBVI), National Federation of the Blind (NFB), American Council of the Blind (ACB), and the Lions Club.