Secure The Vote
March 4, 2020 @ 1:00 pm

–

3:00 pm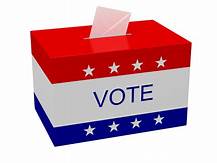 On Wednesday, March 4, 2020, from 1 p.m. – 3 p.m. voters with a fine motor/gross motor disability or visual impairment can try the new, secure paper ballot system at L.I.F.E. Inc. (Living Independence for Everyone) located at 4811 Waters Avenue in Savannah.
The new, secure paper ballot system is designed as a voting solution for all accessibility needs to vote in a private and independent manner.  This system offers a range of accessibility devices that voters can use to navigate through the ballot and make their selections including a hand-held controller called the Audio Tactile Interface (ATI), sip and puff device or paddle device.  The system includes headsets, large print and high – or low-contrast display.
All Georgia Voters will cast paper ballots beginning March 24, 2020 for the Presidential Preference Primary.  Many Georgia voters have already participated in live elections using this new system.  Those four elections include the November 2019 six county pilot during municipal elections, the December 2019 runoffs, plus a special election this month and last month to fill seats for House District 171 and Senate District 13.
Secure the Vote is an awareness effort to show voters what to expect at the polls in 2020.  Georgia is replacing its first-generation, 18-year old electronic voting machines with the new secure, paper-ballot system resulting in the largest roll out of voting equipment in U.S. history.
Secure the Vote operates a website with information about the new system and a short video demonstration at SecureVoteGA.com.  It also has a team of voter education coordinators fanned out across the state conducting demonstrations at community, civic and faith-based gatherings.  Georgia is a leader in election access by offering automatic voter registration through the Department of Driver Services, three weeks of early voting – including a Saturday, plus, absentee voting available to all registered voters.  The Peach State ranks first in the number of motor voter registrations.  The last election cycle experienced record registration and turnout.
Advance voting for the March 24, 2020 Presidential Preference Primary starts in limited locations in each county beginning Monday, March 2, 2020.  Each county will also host one Saturday voting opportunity.  Absentee ballots are available to any registered voter.  Those ballots must be returned to their county elections office by March 23, 2020.
Georgians can register to vote or update their information on www.mvp.sos.ga.gov or tap the "Register to Vote!" link at SecureVoteGA.com .
The Secretary of State is Georgia's chief election officer and has the mission to help ensure secure and accurate elections.  County election officials handle local voter registrations, run the elections and choose the locations for voting precincts.